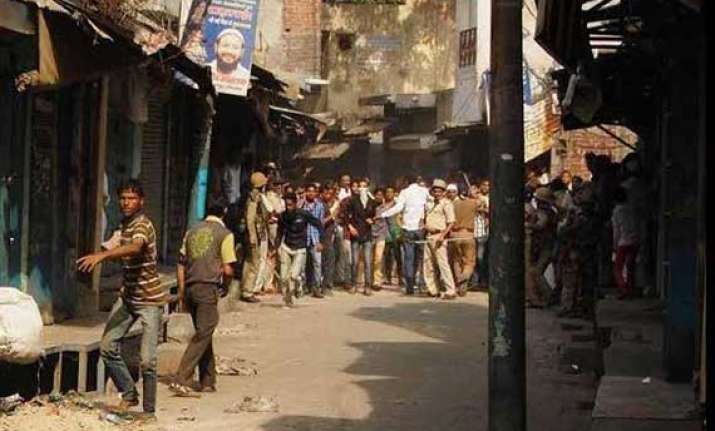 Meerut, Uttar Pradesh: About 50 people, including a senior police officer and two media persons, were injured in a communal clash in Meerut yesterday, police said.
The incident occurred around 2 p.m. in Teer Gehran area when a group of people was installing a water facilitation kiosk near a mosque.
Members of the Jain community opposed the installation of the kiosk, saying it was near their temple too and the queue of people would disturb the peace of the premises.
But people from the other community did not agree and installed the water kiosk there, following which a scuffle took place between the two rival groups.
The scuffle blew out of proportion and people started shouting slogans against the other community.
Some vehicles and kiosks were set afire, and members from each side started pelting bricks and stones. There were also reports of firing.