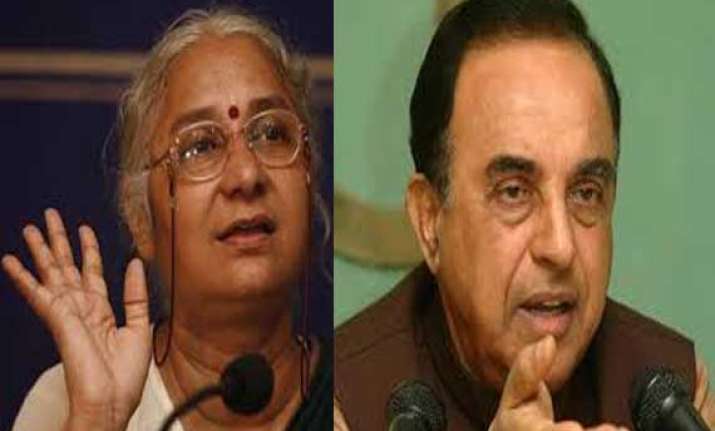 Mumbai: Social activist and Mumbai Lok Sabha candidate Medha Patkar Wednesday dismissed BJP leader Subramanian Swamy's recent remark, terming her a Maoist.
"It is shocking to find Swamy toeing the line of the fundamentalist and distorting my position, making false statements. It is also because he probably needed to become a blue-eyed boy of the BJP, which he has not been, being a late entrant to the party," Patkar said, reacting to Swamy's remark on his social networking site May 1.
Swamy wrote: "Meet the Maoist Prime Donna - Metha Patkar. The list of her anti-Indian activities is long... She demanded mercy for (Afzal Guru and Ajmal Kasab) these terrorists on the grounds of Human Rights."
Swamy said it did not matter to Patkar that Afzal, the Kashmiri separatist, attacked our parliament - the biggest symbol of our democracy, value system and freedom. He took innocent lives and had no remorse about it.
"It doesn't matter to Patkar that Kasab, with his other Jihadi fanatics from Pakistan, was responsible for the death of over 200 innocent people in Mumbai," Swamy added.