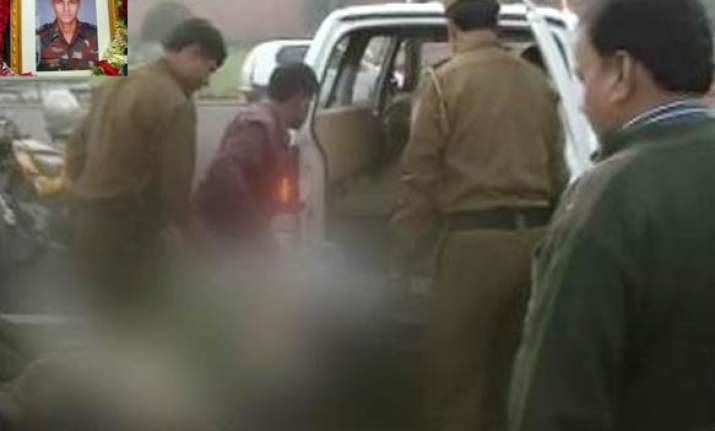 New Delhi, Feb 3: The uncle of Major Sandeep Unnikrishnan, who was killed by terrorists during Mumbai attacks, allegedly attempted to set himself afire in front of Parliament House here today as he was disturbed over his nephew's death.
K Mohanan, a native of Kozhikode in Kerala, poured kerosene on his body and set himself afire outside Gate No 4 of Parliament House near Vijay Chowk at around 5:45 pm, a senior police official said.
"People who were at the spot tried to douse the fire. Police were also informed who rushed him to Ram Manohar Lohia hospital where he is undergoing treatment for burn injuries," the official said.
He suffered 85 per cent burns.
Mohanan, who the police said is 35 years old, told doctors that he was unhappy over the way the victims of the Mumbai attacks were treated by the government, the official said.
"He was disturbed over the death of Sandeep. He wanted to feel the pain Sandeep might have suffered when he was shot at by the terrorists," the official said.
Police have recovered a train ticket and note book from him. "From the train ticket, we think that he reached Delhi on January 30," he said.
Mohanan, who is the younger brother of Sandeep's father, had told his family that he was leaving for Ernakulam but left for the national capital, the official said. PTI