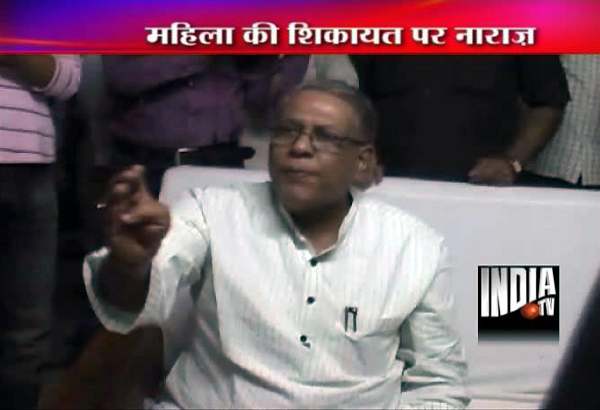 Betul (MP), Aug 21: A married woman went to Madhya Pradesh Home Minister Uma Shankar Singh here to lodge a complaint against her husband, who, she alleged, has been harassing her at the instance of his mistress.




The lady had a  verbal duel with the minister, while the latter was listening to grievances of common people, while on a visit to Betul.

The lady alleged that she had complained about her husband several times, but police was yet to take action.

"My husband, in connivance with his mistress Radha Chaudhary, beat me up inside my house. I went to Shahpur police station and complained, but the police did not take any action", she said.

The couple married last year, but the woman then found that his husband was already in an illicit relationship.

"I know you people will wake up only when I am killed", said the woman, as the minister showed her the door.

Police officials promptly took the woman out of the room, as the minister pointed his fingers at policemen to take her out.

"Sun liya, Sun liya, bhashan dene se kuchh nahin hoga" ( I have heard you, no need to deliver a speech), the minister told the woman.