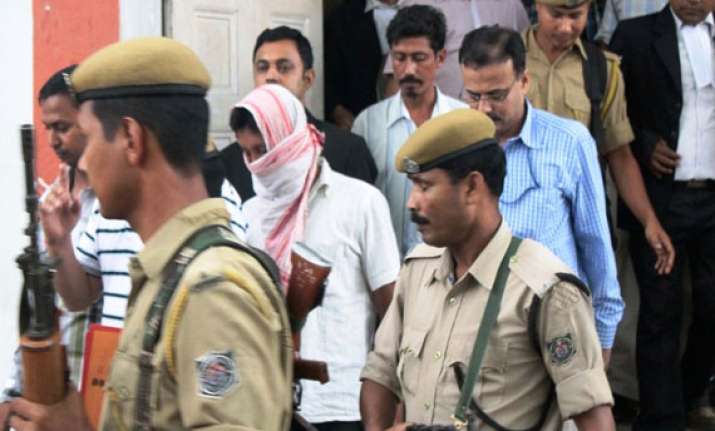 Tezpur, Dec 6: A Maoist leader from Jharkhand Anil Kharwal alias Anandji was arrested along with his brother-in-law in Tezpur on Thursday, police said.
Thirty-four-year-old Anandji, who is the zonal commander of Latehar, Garwah and Palamau districts of Jharkhand, was arrested from a hotel in Tezpur town, Sonitpur Additional Superintendent of Police P.K. Nath said.
His 24-year old brother-in-law, Anil Singh, a former employee of Power Grid Corporation of India, was also taken into custody though his involvement with the outfit was yet to be ascertained, Mr. Nath said.
The duo had checked into the lodge last night and was arrested following specific information received by the police.
Anandji hailed from Dewar village in Latehar district and had joined the outfit in 2002.
There are 18 cases registered against him in Jharkhand and he carried a reward of Rs. 5 lakh on his head.
He was also jailed for eleven months in 2007.
Police suspected that he had come to Tezpur to organise the outfit in the remote areas of the district.
Latehar police in Jharkhand have been informed about the arrest.