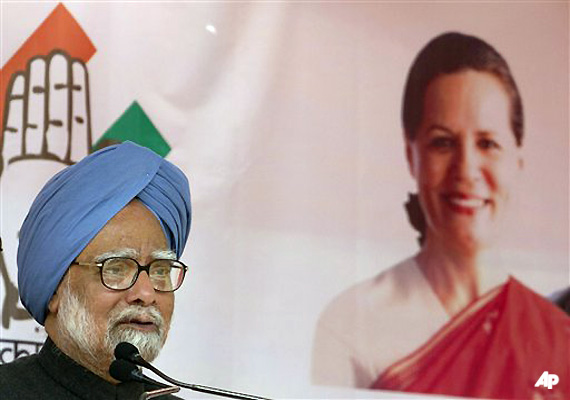 Kanpur, Feb 17: In his first public meeting in the Uttar Pradesh assembly elections, the Prime Minister Dr Manmohan Singh said today he was confident Congress would win the UP elections under the leadership of Sonia and Rahul Gandhi.
 
"For the last 22 years, UP has been regressing. Kanpur, which used to be India's Manchester, now has sick textile mills. The conditions of bijli, paani, sadak are pathetic", said Dr Singh.
 
"The standards of education and law and order have deteriorated. Non-Congress governments in UP during the last 22 years  did not pay attention to good governance", he said.
 
Dr Singh said, there has been a very marginal increase in power output in UP and most of the sugar mills in the state sector are either closed or have been sold to private owners.
 
There were 32 spinning mills providing thread to weavers at cheaper rates, but most of then are non-functional, he said.
 
Only Congress, he said, under the leadership of Sonia and rahul Gandhi can take the state towards progress, Dr Singh said.
 
If Congress comes to power in Lucknow, we will try our utmost to take the state on the road to progress, the Prime Minister said. He described Congress as the party of 'aam aadmi'.