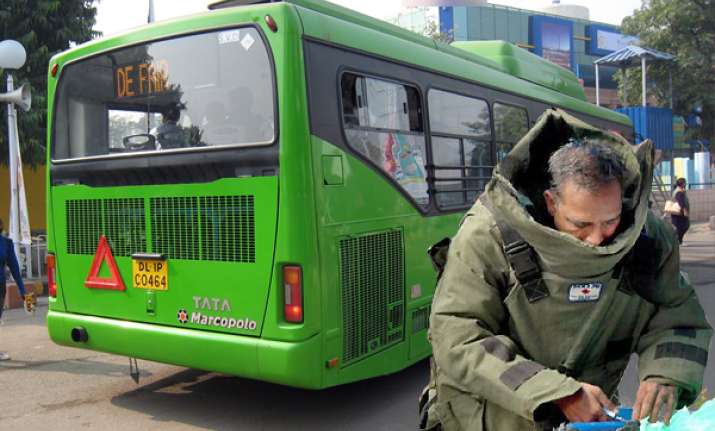 New Delhi, April 13:
Delhi Police after getting a hoax call found  a box of sweets, some pieces of electric wires and a handwritten note inside a DTC bus claiming that he knows the killers of Aarushi Talwar and would reveal  it shortly.
On Wednesday, the central district police control room received a call at around 10 pm from a landline number that a bomb has been placed inside an air-conditioned DTC bus on route number 894,  near Paharganj, plying between New Delhi railway station and Okhla.
The call turned out to be a hoax, after the passengers were asked to alight and the bomb disposal squad  and sniffer dogs were called in.
But the real twist was a note in the box of sweets found in the bus that claimed that the person knew Aarushi Talwar's killers (Maain Aarushi ke hatyaron ko jaanta hoon)  and that the murder case will be cracked soon.
Police officials view this to be the act of a crank.