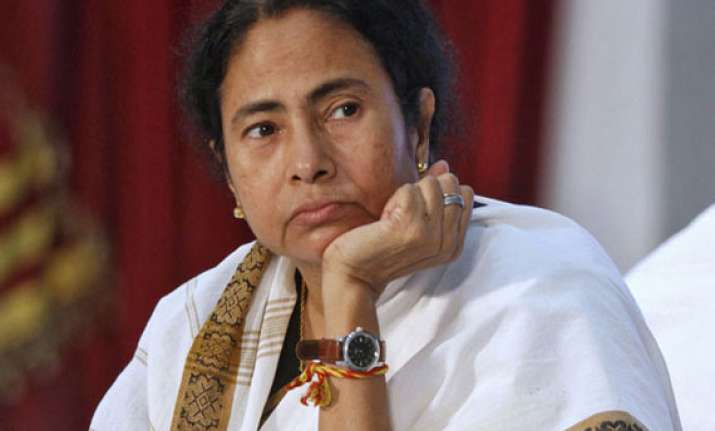 Kolkata: West Bengal Chief Minister Mamata Banerjee was today understood to have reprimanded some of her ministers and cautioned against sabotage and anti-party activities that hit the party in some constituencies in Lok Sabha elections.
At the first cabinet meeting after the elections, the chief minister pulled up Women and Social Welfare Minister Sabitri Mitra, Tourism Minister Krisnendu Narayan Chowdhury and Minister of State for Youth Affairs and Food Processing Subrata Saha, sources said.
The rivalry between Sabitri Mitra and Krishnendu Narayan Chowdhury is believed to have cost the party heavily in Lok Sabha election in Malda district.  Banerjee had recently sacked cabinet colleague and Agriculture Minister Malay Ghatak after the party candidate was defeated in Asansol by BJP's Babul Supriyo.
In many seats, BJP emerged either second or third.
Besides, in 24 assembly segments, BJP emerged winner.  Banerjee said she would not allow sabotage, anti-party activities or group rivalry that could have a bearing on the party's prospects.
Party sources said the ministers stated that like other parts of the country, the state too was affected by Narendra Modi wave in which many stalwarts lost their seats.  They, however, agreed to work closely with party workers and leaders.
Parliamentary Affairs Minister Partha Chatterjee said the party was reviewing the causes of defeat in some Lok Sabha seats, including several assembly segments.  Nobody would be spared in case of anti-party activities or sabotage, he said.