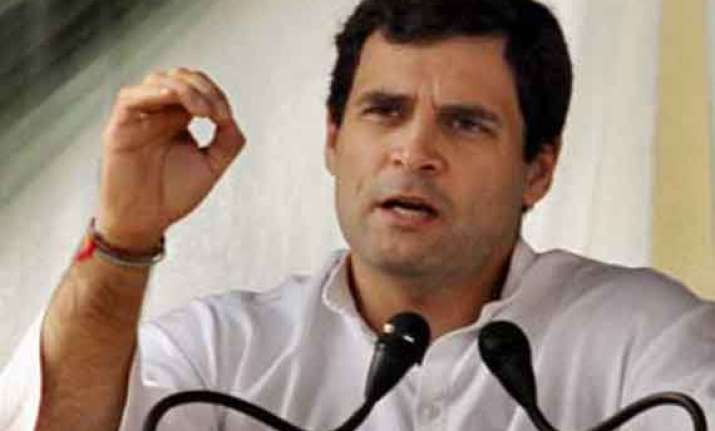 Malda, WB:
Hitting hard on the Mamata Banerjee government on the multi-crore Saradha ponzi scam, Rahul Gandhi today accused it of not taking action against those involved and instead trying to save them.
"The government here has not done anything for two years. 20 lakh people have been affected (by the scam). SEBI and Enforcement Directorate told them to take action, but the Mamata Banerjee's government, which says it is a government of the poor, is not taking any action. On the other hand, they are trying to save them," the Congress vice-president told an election meeting at Samsi here in Malda district.
"In West Bengal big scams are taking place. The Saradha scam is going on. Do you know about this?" he asked. Gandhi also alleged that there was a primary schoolteacher scam in the state in which 35,000 teachers were hit. "Guidelines are not implemented. Trinamool men are givenjobs, but not the right people who are teachers," he said. Gandhi also slammed the TMC government for not implementing the National Food Security Bill in the state.
"Mamataji ki sarkar ne yahan ise lagu nahi kiya (The Mamata government did not implement it here)," he said, adding that the government did not speak about employment, MNREGA and the right to food.
He said that Rs 1,200 crore fund meant for MNREGA was lying idle in Malda. "Bada bada bhashan hota hain magar garibo ka kaam nahi hota hai (Big lectures are given, but no work is done for the poor)," Gandhi alleged.
He also slammed the TMC government on the issue of women's security in the state saying that West Bengal topped the list on atrocities against women and rape.