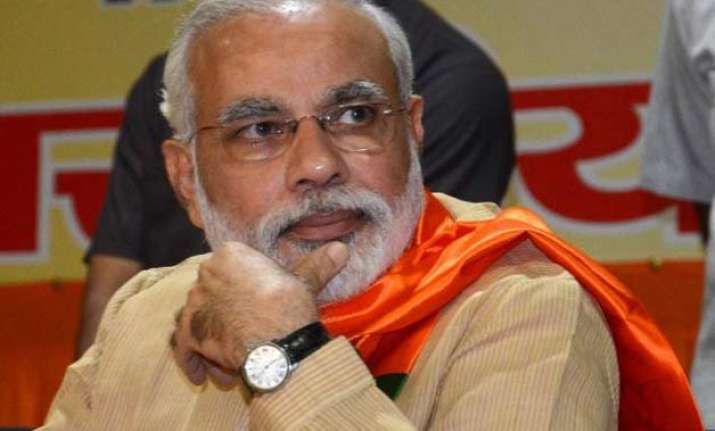 New Delhi: Senior IAS officer Atanu Purkayastha has been appointed as Secretary in Central Information Commission (CIC) as part of major senior-level bureaucratic reshuffle effected by the government today.
Purkayastha, a 1983 batch IAS officer, is presently serving in his cadre state - West Bengal.
He has appointed to the post, which was lying vacant for nearly four months, in place of T Y Das, an order issued by Department of Personnel and Training (DoPT) said.
Das was sent to her cadre state Assam in May this year.
A total 15 Additional Secretaries and 20 Joint Secretaries have been appointed in various central government ministries in today's reshuffle.
Anant Kumar Singh, Additional Secretary in Home Ministry, has been shifted as Additional Secretary and Financial Adviser in Ministry of Petroleum and Natural Gas.
Earlier in the day, Rajiv Mehrishi replaced L C Goyal as Home Secretary.
Goyal has been appointed as Chairman and Managing Director of India Trade Promotion Organisation.
Praveen Sinha, a 1998 batch IPS officer of Gujarat cadre, has been appointed Additional Secretary (Joint Secretary level) in Central Vigilance Commission, it said.
Keshni Anand Arora has been appointed as Additional Secretary (AS), Niti Aayog.
The post has been newly created.
Arun Goyal, a 1985 batch IAS officer, has been appointed as Additional Secretary , Secretariat for Cabinet Committee on Investment in the Cabinet Secretariat.
Subhas Sharma, who is working in his cadre state Bihar, has been appointed AS in Information and Broadcasting Ministry in place of Vinod Kumar Thakral, who has been made Special Secretary and Financial Adviser in Department of Fertilizers, it said.
Ramnganing Muivah, a 1985 batch Manipur cadre IAS officer, has been appointed as Secretary, North Eastern Council, Shillong. Anup Wadhawan, Additional Secretary in Department of Financial Services, has been appointed as Director General of Foreign Trade.
N Sivasailam and Kumar Sanjay Krishna have been appointed Additional Secretaries in Departments of Telecommunications and Agriculture, Cooperation and Farmers Welfare, respectively.
Deputy Election Commissioner Sudhir Tripathi has been made Director General, National Institute of Fashion Technology.
Kavita Gupta, Additional Director General of Foreign Trade, has been promoted to Additional Secretary rank in the same post.
Similarly, Shreeranjan, who is Deputy Director General in Unique Identification Authority of India, has been given Additional Secretary rank.
A B P Pandey, DDG in UIDAI, Mumbai, has been appointed as Director General in the UIDAI.
Surendra Nath Tripathi, Additional Secreatry in Ministry of Micro, Small and Medium Enterprises, has been appointed as AS and Development Commissioner in the same Ministry.
Of the 20 Joint Secretaries appointed in different ministries, Biswajit Kumar Singh has been made Commissioner, Navodaya Vidyalaya Samiti.
Sanjiv Kumar Mittal, Prasant Kumar, Darshana Momaya Dabral, Sanjiv Kumar and Dharam Pal have been appointed JS in Departments of Electronics and Information Technology (DeITY), Rural Development, School Education, Ministry of Environment and Department of Fertilizers, respectively, the order said.
Chandra Bhan Singh has been appointed ADG in Bureau of Indian Standard.
Aniruddha Kumar Chandra and Prakash Goyal have been appointed JS in Ministry of Power and Department of Biotechnology, respectively.
Sunita H Khurana has been appointed as Director (JS level), Institute of Secretariat Training and Management, DoPT.
Vandana Gupta, Nikunja Bihari Dhal, Sanjay Prasad and Manoj Dwivedi have been appointed as JS in Ministries of Women and Child Development, Mines, Defence and Commerce, respectively.
R K Gathwal has been appointed as Additional Secretary (JS level) in UPSC.
Samir K Sinha is new JS in Seventh Central Pay Commisison.
Prashant Goyal has been appointed as Joint Secretary in Department of Economic Affairs.
Rajat Bhargava and Iqbal Singh Chahal have been appointed as Joint Secretaries in Ministries of Water Resources, River Development and Ganga Rejuvenation, and Women and Child Development Ministry, respectively.