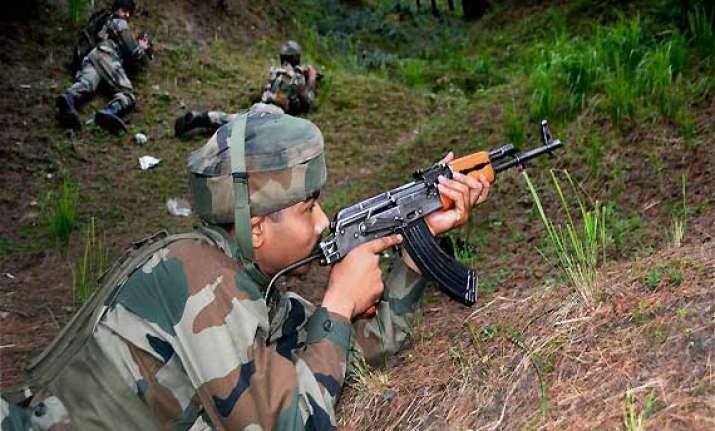 Srinagar: In a major embarassment, nearly 40 to 50 Pakistani intruders, said to be Pakistani army regulars in the garb of militants, infiltrated into Keran sector of Krishna Ghati in Kashmir since September 23, and the army has put a cordon in place to flush out the intruders.
General Officer Commanding 15 Corps Lt Gen Gurmeet Singh told reporters today the operation could be a long drawn one as "time is on our side".
There were reports in media that Pakistani soldiers had entered Shala Bhat and Jumgand villages in Krishna Ghati, but the corps commander there were no villages by that name.
"It is a densely forested area at an altitude of 9,000 to 10,000 feet, has rugged terrain and thick jungle, and there are no villages there", the  corps commander said.
He also rubbished reports that two Indian army observation posts were taken out by the Pakistani intruders.
"We will share all the information with you once the operation is over. Our cordon is in place. Five of our jawans were injured and they are now stable."
Lt Gen Gurmeet Singh described the infiltration as "nefarious, desperate and massive one". He said, a 42-year-old man leading the infiltrators was shot down by Indian jawans.
Asked about the remaining intruders, the corps commander said, he was not at all bothered about the bodies of militants. "Returning of bodies of militants is of the lest consequence to me. I just want the operation to be over, but we are not in a hurry."
"They (intruders) had the audacity to violate the Line of Control and we will take them out. We have effectively cordoned off the area", he added.