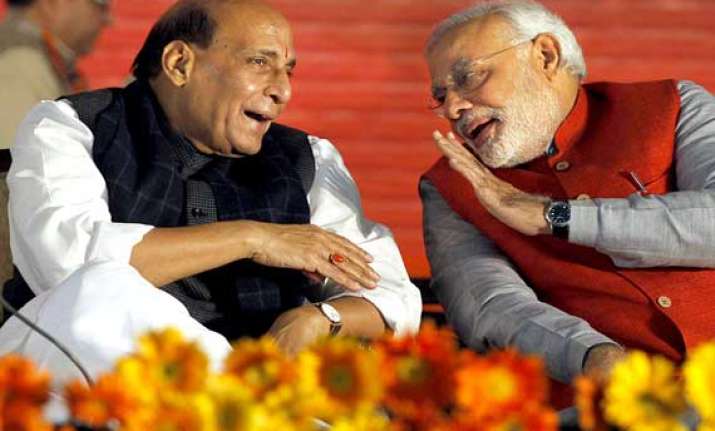 Gandhinagar: In a major boost to BJP in Gujarat, several bigwigs from the co-operative sector on Sunday joined the party with the help of former state minister Dilip Sanghani and BJP leader Narhari Amin.
These leaders include Narhari Amin's elder brother and Chairman of Gujarat State Co-operative Union Ghanshyam Amin, Vice Chairman of Gujarat State Co-op Credit Society Federation Mahesh Amichand Patel and Chairman of Patan District Co-operative Union Vasudev Purohit.
Ghanshyam Amin is considered a prominent figure in the co-operative sector in the country and associated with several national-level institutes, including Co-operative Bank of India (COBI), New Delhi, and National Co-op Union of India (NCUI), New Delhi.
In his speech, Amin lamented that Prime Minister Manmohan Singh never attended any of their functions despite giving him prior invitation.
"Singh never came for any national level co-operative conference, while Modi always encouraged us by attending even the district-level programmes. Since he is set to become our Prime Minister, I am joining BJP to support him," Amin, who had earlier served as the general secretary of Gujarat Congress, said.
State BJP leaders Purushottam Rupala and I K Jadeja formally welcomed these leaders into the BJP at the party headquarters 'Kamalam' in Koba near Gandhinagar today.
Apart from the co-operative sector, senior Congress leader from Vadodara and Chairman of Parul Group of Institutes Jayesh Patel also joined the saffron party today. Patel had contested two assembly elections from Waghodia seat from Congress ticket but lost to BJP candidate Madhu Shrivastav.