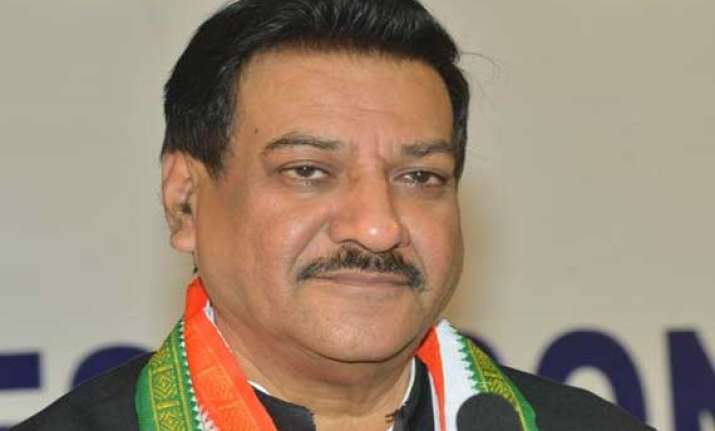 Mumbai: Expansion of the Maharashtra Chief Minister Prithviraj Chavan-led Congress-NCP ministry is scheduled to take place here today, sources said.
Two ministers are set to be inducted at 9.30 am at Raj Bhavan, they said.
Chavan, who returned from Delhi this evening after meeting the Congress top leadership, met Maharashtra Governor K Sankaranarayanan at the Raj Bhavan in this connection, the sources told PTI.
Incidentally, the hurriedly announced expansion of the Chavan-led ministry in Maharashtra had failed to materialise, giving the Opposition ample fodder to ridicule the
Congress-NCP government.
"The Congress (led) state government is hilarious! They declare (to) swear in new ministers and within two hours they hold it (back)," BJP Mumbai unit president Ashish Shelar had said earlier.
"(They have) no shame for such poor decision making skills. It is such style of work that has put the city in a coma," Shelar had said.
Since this morning, political circles had speculated that Congress plans to induct three ministers, including late Vilasrao Deshmukh's son Amit, to fill up vacancies in probably the last ministerial expansion of the Congress-NCP government, whose third term in office ends in four months.