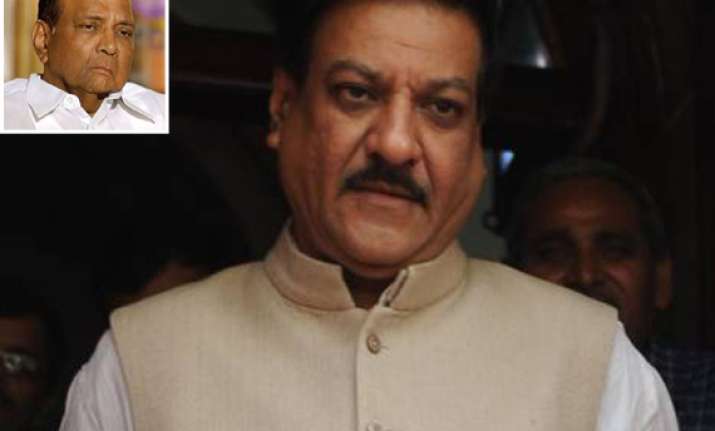 Mumbai, Nov 24: Maharashtra Chief Minister Prithviraj Chavan today strongly condemned the attack on Union Agriculture Minister Sharad Pawar and said such incidents expose "lapses" in security of senior leaders and Ministers.

The NCP President (71) was slapped by a man at a public function in Delhi. The attacker, Harvinder Singh, claimed he was angry with corruption and price rise.

"It has come to light that the same person had attacked former Union Minister Sukhram a few days ago. The fact that such people can come close to senior political leaders and Ministers is a cause of concern and indicates lapses in security," Chavan said.

The Congress leader demanded a thorough probe into the incident. He said Pawar is not only a senior Union Minister but also a national leader.

"He should be provided adequate security and it should be ensured that such an incident does not happen again," he said.

Home Minister Patil has demanded that Delhi Police thoroughly probe the incident and identify the "real culprits".

He also sought adequate security for his party President.

Senior NCP leader and PWD Minister Chhagan Bhujbal strongly condemned the incident and said Pawar alone was not responsible for price rise. "I have requested him to enhance his security."

Minister of State for Housing Sachin Ahir said NCP workers should protest peacefully.

"Nobody should take law into their hands and cause trouble to the common man." Ahir said both Deputy Chief Minister Ajit Pawar and State NCP President Madhukar Pichad have asked party workers to exercise restrain during protests.

"There should be no call for bandh," he said.

Mumbai NCP chief Narendra Varma said Pawar has told the state leadership that he was fine and asked them to ensure there is no untoward incident.