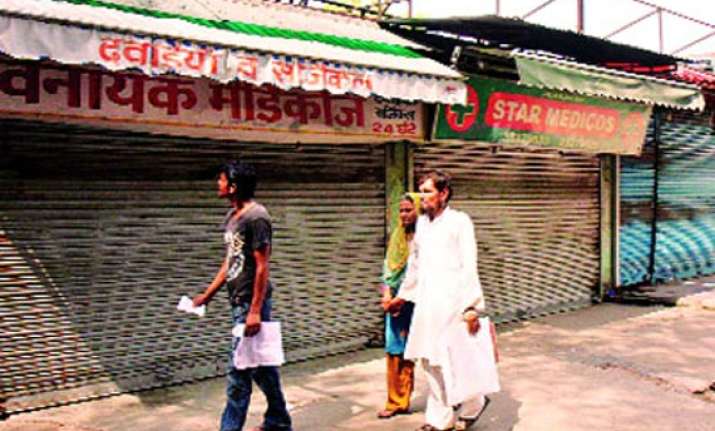 Mumbai, June 26: Following intervention by Maharashtra Chief Minister Prithviraj Chavan, all 55,000 chemist shop owners in the state called off their 'work-to-rule' agitation here Tuesday, an official said.
A delegation of various chemists' organisations, including Maharashtra Chemists and Druggists Association (MCDA), met Chavan to discuss their grievances.
"He was very understanding and immediately announced the setting up of a committee headed by Health Secretary Anand Kulkarni to resolve our grievances in a time-bound manner. Accordingly, we have called off the work-to-rule action," MCDA general secretary Anil Navandar told IANS.
Since Monday, the chemists launched a phased action to keep their shops and pharmacies open only for a single shift, 2-10 p.m. daily, to protest the state government's missive to compulsorily appoint a full-time licensed pharmacist.
Citing practical issues, Navandar said that a licensed pharmacist can work for only one eight-hour shift and depending on the class of the city, they are paid Rs.7,000-Rs.30,000 monthly.
Accordingly, the chemist shops could not afford to hire an additional licensed pharmacist to comply with the government nomrs and hence decided on the work-to-rule action.
There are approximately 130,000 licensed pharmacists in the state, of which a majority are already employed in the central or state governments, private sector, corporates, NGOs and the teaching sector, and hence are unavailable for working in chemist shops.
According to the state governemnt's health department, nearly 70 percent of the chemist chops are owned-managed by licensed pharmacists, of the remaining 30 percent, nearly half do not engage a full-time pharmacist for dispensing medicines.
The chemists associations said they had no objections to adhering to the norm, but sought time to comply.