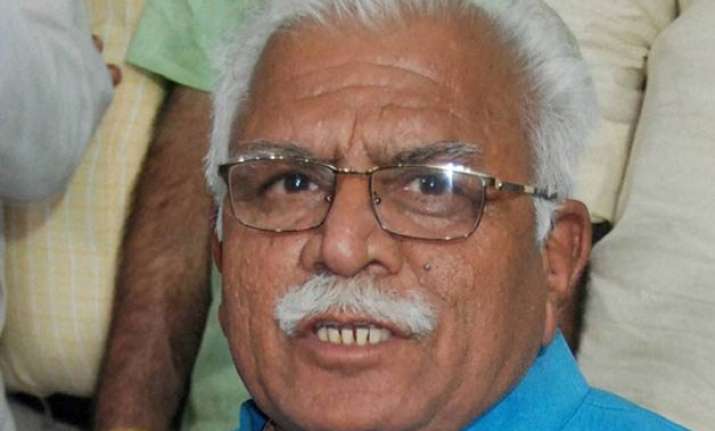 Chandigarh: Chief Minister Manohar Lal Khattar government would construct small and big check dams in the Shivalik foothills for tapping rain water for irrigation purposes.
Chief Minister Manohar Lal Khattar has directed the forest department to carry out a survey for the construction of small check dams and similar survey by the irrigation department for construction of big check dams, an official spokesman said in Chandigarh on Thursday.
Besides, it has also been decided to link Kalesar with Kalka through a metalled road to give boost to tourism in this region, he said. For this, Khattar directed the Public Works Department (Building and Roads) to conduct a survey so that the construction work of this road could be started soon, he added.
The decision to this effect were taken in the 20th Governing Body Meeting of the Shivalik Development Board, presided over by Khattar in Chandigarh on Thursday, the spokesman said.
It was also decided in the meeting that the next meeting of the Board would be held in the Shivalik region.
The Board approved a budget of Rs 16 crore for the financial year 2015-16.
Khattar, who is also the chairman of the Board, assured that the there would be no dearth of fund for the development of this region, and said that the budget could be further increased if needed.
The chief minister said that the proposed road would not only give a major boost to tourism in this area but also ensure the overall development of the region including the Adibadri, a historical, religious and picturesque place in the foothills of the Shivaliks.
Apart from this, deputy commissioners of three districts Panchkula, Ambala and Yamunanagar would also identify places to be developed for the purpose of tourism.
He directed the concerned officers to conduct regular monitoring of construction of educational institutions and other ongoing development works in the region and submit a status report.
While emphasising the need of optimum utilisation of funds, Khattar said, the budget should not be village or urban or rural areas centric and be utilised on the development of the region as a whole.
He directed that the budget of the Board should be utilised on special development projects whereas, the routine works should be get done through the concerned departments.
He also announced about the plan to set up an adventure sports academy at Tikkar Tal, Morni in Panchkula, and said, soon a memorandum of understanding (MoU) would be signed in this regard between the Tourism Department and Sports Department.