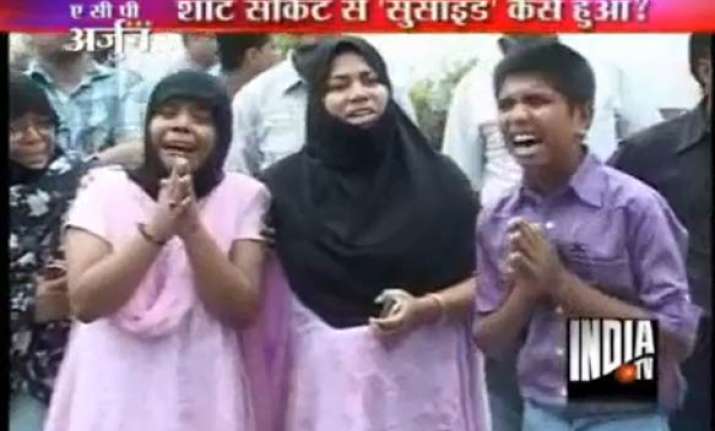 Lucknow, July 12: Schoolgirl Rukhsaar and her brother Haider returned home on July 4 to find their mother Sabaa Khatoon half burnt on the double bed inside their bedroom in Masoor Nagar, Lucknow. This was a trauma that would never leave them for the rest of their lives.

Says Rukhsaar, her father Hussain Mehdi and an uncle were standing nearby while neighbours were busy dousing the fire and lifting the lady to take her to a private nursing home, where their mother succumbed to 90 per cent burn injuries.

Rukhsaar's father told police that Sabaa was suffering from depression and had locked the bedroom from inside and electrocuted herself. Police registered a case of suicide, but it was then the two teenagers exposed the chinks in their father's tale. 

Rukhsaar alleged that her father and grandmother Asmat Jehan had conspired to kill their mother.She told police that the conspiracy was being hatched for the last five days, and two of her uncles, Ali Mehdi and Jafar Medhi, had been called to Lucknow 'to do the job'.

On July 4, Rukhsaar alleged, her mother sent both the children to school, and it was then that the in-laws decided to kill Saba.According to SP Lucknow West Rakesh Singh, both Hussain Mehdi and his mother Asmat Jehan have been arrested on charge of causing dowry death. 

Saba's brother Zamin Abbas said, a complaint of domestic violence had been lodgted by her sister in 2008, and since then she was being subjected to maltreatment.