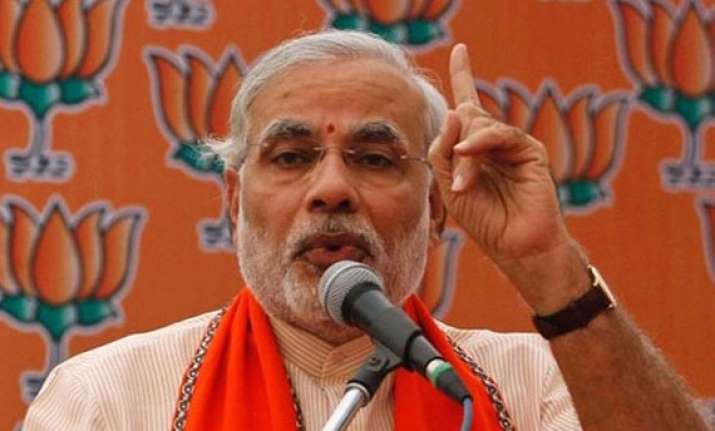 Varanasi: A huge swarm of BJP supporters and city-dwellers greeted Prime Minister-elect Narendra Modi on his visit here this evening and cheered him as his cavalcade moved from the airport to the Kashi Vishwanath temple and the historic Dashaswamedh Ghat on the banks of the Ganga.
Accompanied by party president Rajnath Singh and its general secretary in-charge for Uttar Pradesh Amit Shah, Modi arrived in a special aircraft at the Babatpur airport at about 5 P.M. and reached the Police Lines by helicopter.
A sea of humanity greeted Modi, who has won the Varanasi seat by a margin of 3.7 lakh votes against nearest rival Arvind Kejriwal of AAP, as his convoy passed through various localities of the city, dotted with huge posters describing Modi as "Pradhan Mantri".
The cavalcade took nearly 45 minutes to reach Kashi Vishwanath temple, which had been converted into a virtual fortress on account of the heavy security arrangements to receive Modi.
Modi spent nearly 45 minutes at the temple where he took part in a 'Rudrabhishek' ceremony performed by 11 senior priests.After receiving 'prasad', Modi emerged from the temple complex with his forehead smeared with holy ash.