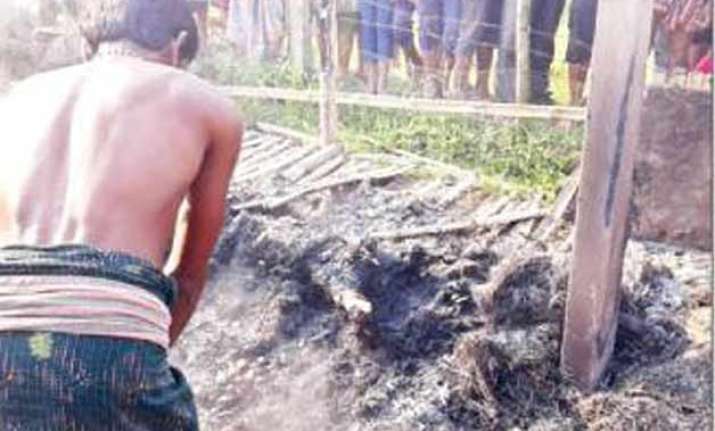 Paradip/Kujang (Odisha): Odisha Police have arrested seven persons in connection with the murders of a girl Parbati Das and her infant daughter Agasti in a village under Abhyachandpur police station on Sunday.
The woman and her infant were murdered on Saturday night, police said. Police have recovered the burnt bodies of the woman and her infant from an isolated spot in Gobindpur village.
According to villagers, Parbati, daughter of Anandi Das fell in love with Subhendu, son of Basanta Bhoi. Subhendu promised her to marry, but later reneged on his promise.
Parbati gave birth to a girl in a shelter run by an NGO. By this time, Subhendu was married off to another girl. He later met the NGO people and assured them that he would look after Parbati and her child. The mother and her infant were lodged in a hut erected on an isolated spot.
According to villagers, on Saturday night, Subhendu and some of his friends consumed liquor and meat at Parbati's hut, and then proceeded to murder both the mother and her infant. They set fire to the hut after committing murders.
Parbati's brother Moloy alleged that Subhendu, his newly-wed wife, and her parents conspired to kill his sister. Police have taken Subhendu and three of his friends into custody.
A forensic team inspected the spot and sent the remains of Parbati and her child for post mortem examination at the Cuttack medical college hospital.