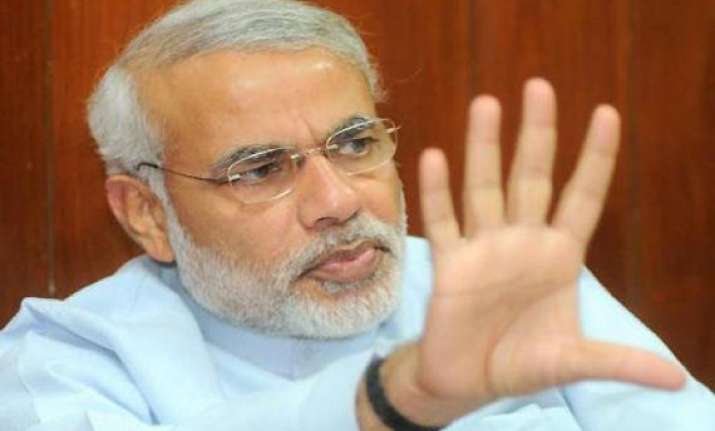 Gandhinagar, Aug 7: Gujarat chief minister Narendra Modi on Tuesday lashed out at the Centre for what he called its ineptness in countering Pakistani attacks near Line of Control and said the people of this country will never forgive this government.
Speaking to reporters here, Modi said, the Centre is responsible for this.
"India today looks helpless, and nothing can be as sad as this. Indian has to stand tall, and we will not let the blood of these martyrs go in vain", Modi said.
"Sometimes we hear of reports of China being aggressive on the Line of Actual Control, sometimes Pakistani army beheads our jawans. Our jawans ar dying, Pakistan is beheading our jawans, and the Indian government is bowing its head", said Modi.