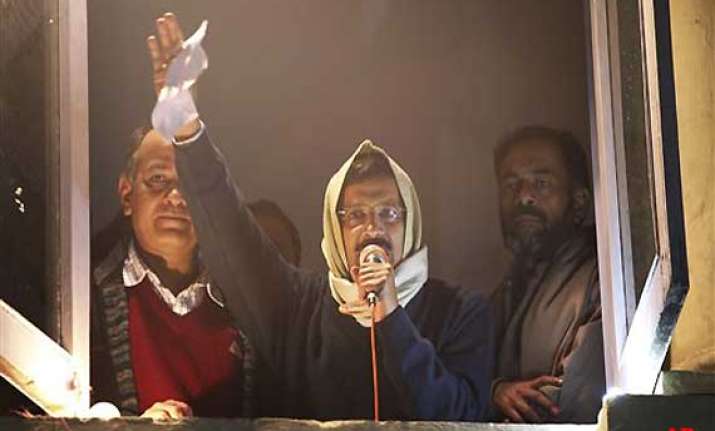 New Delhi: The Lt. Governor of Delhi Najeeb Jung today sent his recommendation to the Centre seeking imposition of President's Rule in the National Capital Territory of Delhi, while rejecting the Kejriwal government's request for dissolution of assembly. 
Instead, the Lt. Governor has recommended that the Assembly be kept under suspended animation.
Meanwhile, BJP leaders today clearly said they had no intention of forming the government, as they lack the required numbers. BJP has 32 members in a House of 70.
On the other hand, Aam Aadmi Party today announced it was going on campaign mode for the forthcoming Lok Sabha elections, with Jhadu Yatras taking place across the country.