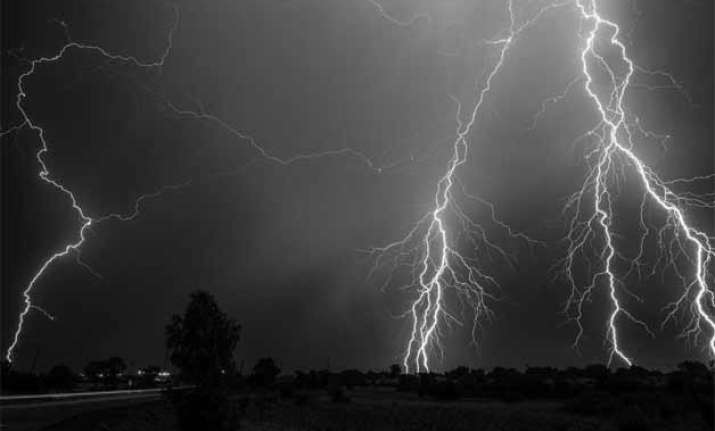 Nashik: Two labourers were killed while 15 others were injured as lightning struck them in a tribal dominated village here, police said today.
The incident took place last night when untimely rains lashed parts of the district including Sadadpada village in Peint taluka where a bunch of labourers were working at a small nullah site (Kolhapur type ware), when lightning struck the hut, they all had rushed to take refuge in.
Two labourers, Salik Krishna Rathad (20) and Krishna Choudhari (65) died on the spot, while 15 others sustained injuries and were taken to a rural hospital in Peint, said inspector V D Sase.
Surgana, Trimbakeshwar and other parts of Nashik witnessed unseasonal rains last night while downpour along with hailstorm at many places has damaged standing crops in the last fortnight.