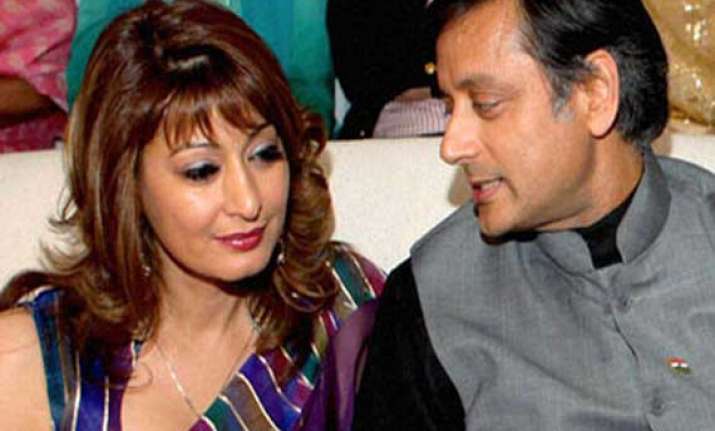 Thiruvananthapuram: Family members of Sunanda Pushkar, wife of Union Minister of State for HRD Shashi Tharoor, today asked all concerned to stop their unfounded speculations over the death of Sunanda.
In a joint statement issued by her father, brothers and son, said they were "deeply disturbed by the continuing speculation in the media about the tragic loss of Sundanda on January 17 this year."
The statement came at a time when CPI-M led LDF Opposition in the state has raked up the issue in Lok Sabha election campaign against Tharoor, contesting in Thiruvananthapuram as the Congress candidate.
"Despite statements by us at the time that we suspected neither suicide nor foul play, some elements of the media and individuals with vested interests have continued to pursue the angle of alleged poisoning, to our distress', the statement said.
"Now that the leaked viscera report has apparently concluded that there was no poison in Sunanda's system, as we always believed, we request all concerned to stop their unfounded speculation over her death', the statement said.
"We stress that we have not received any official copy of the post-mortem report or the viscera report, and only know what the media has reported. We urge the police to conclude their investigations at the earliest so that she can rest in peace" the statement added.
The statement was signed by Sunanda's father Lt Col (Retd.) Pushkar Nath Dass, brothers Rajesh Pushkar, Ashish Dass and son Shiv Menon.