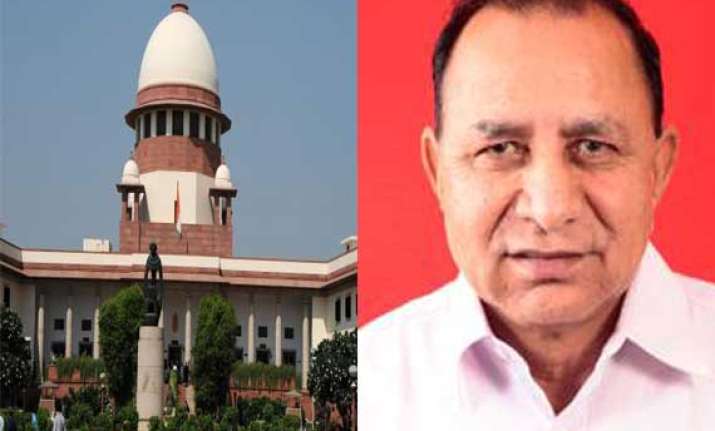 New Delhi: Babubhai Bhimabhai Bokhiria, a senior minister in the Narendra Modi government in Gujarat, today got a clean chit in a murder case from the Supreme Court which discharged him from standing trial.
Bokhiria, Agriculture and Water Resource Minister, was made an accused in the 2005 murder of his business rival Mulubhai Gigabhai Modhvadiya, who was close to the state Congress chief Arjun Modhvadiya.
Allowing the appeal of the MLA, a bench comprising justices C K Prasad and Pinaki Chandra Ghose said there was no evidence to prima facie show his complicity in the crime.
The Gujarat High Court had on December 11, 2008, concurred with the order of the trial court summoning him as an accused as there was prima facie strong evidence against Bokhiria as the letter recovered from the deceased incriminated him.
However, differing with the findings of the trial court and high court, the apex court said the note recovered from the victim cannot be considered as a dying declaration as the statement made by him does not relate to the cause of his death or to any circumstance of the transaction which resulted in his death.