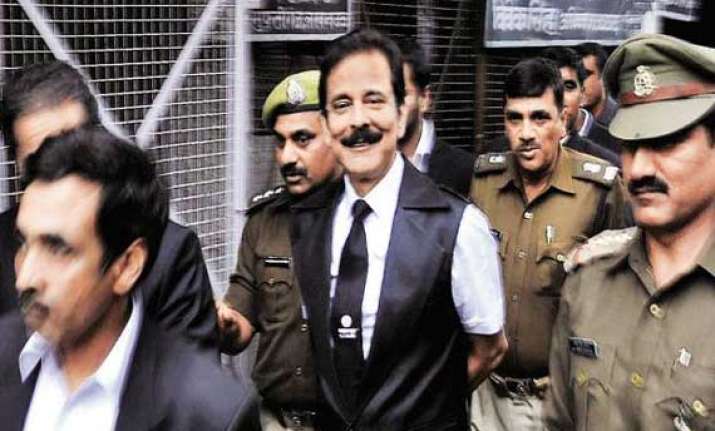 New Delhi: Sahara chief Subrata Roy may have to remain in jail for at least another week because his lawyers say they are finding it difficult to immediately mobilise Rs 10,000 crores needed to get him and two directors out on bail.
A day after the apex court imposed a condition that Roy will be freed on bail only if he pays Rs.10,000 crore out of which Rs 5,000 crore has to be in bank guarantee, his lawyers said providing a guarantee of this size with lower margin cash backed by assets will take at least three months.  
65-year old Roy, who has been in Tihar jail for the last 22 days since March 4, today submitted that the apex court's order for detaining him for not paying Rs 20,000 of investors money with SEBI is illegal and unconstitutional and sought quashing of the order.
A bunch of senior advocates headed by Ram Jethmalani, appearing for Roy and the group, told a bench of justices K S Radhakrishnan and J S Khehar, which had passed detention order, that it's approach is "biased" and it should not hear the petition challenging the order.
"It is the gravest mistake of law committed by any court in the country. I wish to submit with greatest respect that there is an error of law," Jethmalani said.