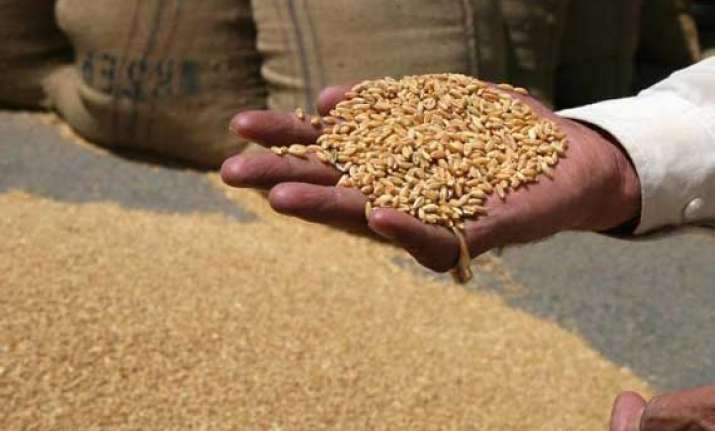 Chandigarh:  Unusual widespread rains accompanied by strong winds are feared to have caused damage to wheat crop in Punjab and Haryana which is likely to have adverse impact on overall yield of winter crop in both the states.
Wheat crop at several places, including Ferozepur, Gurdaspur, Pathankot, Nawanshahar, Mohali, Tarn Taran in Punjab and a few districts including Palwal and Yamunanagar in Haryana has got flattened because of rain and high velocity winds, officials of agriculture department said here today.
"Lodging has taken place in several wheat fields at different places in Punjab because of rain and strong winds," an official of Punjab Agriculture department said here.
Lodging refers to term used to describe crop falling flat on the ground due to heavy rain and winds which causes yield loss in crop.
"Lodging will certainly lead to loss of yield in wheat crop," said Karnal based Directorate of Wheat Research Project Director Indu Sharma said.
She further said that rains at this stage could have negative impact on early sown wheat crop.
Experts further pointed out if showers continue for some more days, it can cause delay in crop harvesting.
In past 24 hours, rains lashed several places including Chandigarh (13.7 mm), Ambala (6.3mm), Hisar (0.6mm), Karnal (2.6mm), Bhiwani (2.6 mm), Panchkula (8mm), Amristar (11.1mm), Ludhiana (4.8mm) and Patiala (4.3mm).
Meteorological department has predicted light to moderate rain or thundershowers at a many places in Punjab and Haryana during next 24 hours.