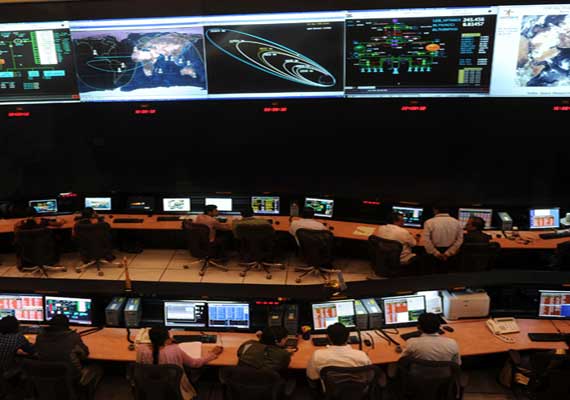 Chennai :  ISRO today successfully launched  India's second navigation satellite IRNSS 1B.
At 5.14 p.m. today, Indian rocket Polar Satellite Launch Vehicle (PSLV-C24) carried the 1,432 kg second navigational satellite badged as Indian Regional Navigation Satellite System-1B (IRNSS-1B).
The countdown for the rocket launch began April 2.
Earlier, an official of Indian Space Research Organisation (ISRO) said that all activities were progressing smoothly for the launch.
The 44.4 m tall rocket, weighing around 320 ton, is expected to spit out the satellite into the space around 20 minutes after the blast off.
India is expected to have its own satellite navigation system with the launch of three more satellites before the end of this year, ISRO chairman K.Radhakrishnan had told IANS.
According to him, though the IRNSS is a seven satellite system, it could be made operational with four satellites.
Two more navigation satellites will be launched during the second half of 2014.
India began its space journey in 1975 with the launch of Aryabhatta using a Russian rocket and till date, it has completed over 100 space missions including missions to the Moon and Mars.