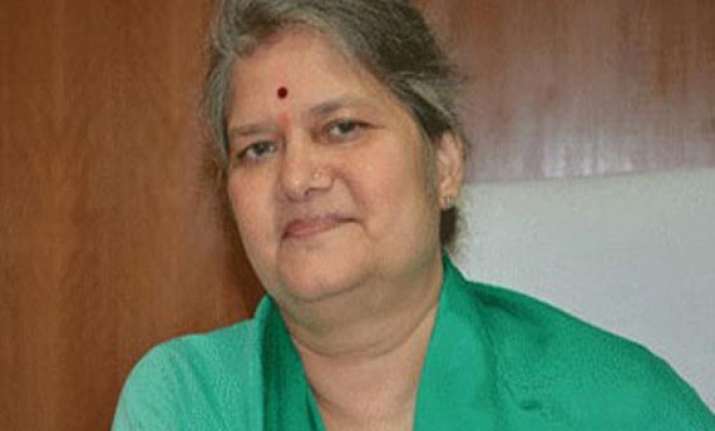 Kolkata: The National Commission for Women chief Mamta Sharma on Tuesday met two rape victims from Amta at the Uluberia hospital.
She criticised what she called the 'lethargic attitude' of the West Bengal government.
"Such lethargic attitude in dealing with crime against women should be stopped. The state government should take steps so that such incidents of crime can be controlled," NCW chairperson Mamta Sharma told PTI here.
"It is really sad to see that incidents of crime against women have all of a sudden increased in Bengal. The issue of law and order should be looked into," Sharma said.
Chief Minister Mamata Banerjee, being a woman, was expected to be more vigilant about the safety of women, she said.
Referring to the Park Street rape of February 2012 which the chief minister had dismissed as a cooked up case designed to malign her government, Sharma, said, "There is nothing cooked up or maligning for a state government. As we all can see that the crime against women has gone up in Bengal. The NCRB data has already stated that."
Sharma also alleged that the state government did not answer letters sent by NCW.
"The state government has never bothered to answer to our letters and recommendations. We have sent several letters," she said.
The chief minister, however, virtually questioned the impartiality of the NCW which visited a gang-rape victim in Subolpur village, questioning why a woman CPI(M) leader accompanied them.
General Secretary of the Trinamool Congress Women's cell Mahua Moitra, said "We have no problem with NCW's fact finding mission. They can do it whenever they want to, we have nothing to hide.
"But we protest that Malini Bhattacharya who is a leader of CPI(M)'s women's wing accompanied the NCW team," Moitra told reporters.
"It was nothing but a political tour and we condemn this act to play politics over such an incident," said Moitra.
Moitra also questioned Sharma's appointed as NCW chairman.
"She left the post of NCW chairman to fight elections on Congress ticket but after losing to a BJP candidate she was again reinstated in the post. It seems Congress has made NCW its own merry-go-round," said Moitra.
Earlier, Sharma expressed satisfaction with the police and administrative action following the gang-rape tribal girl on the orders of a kangaroo court in Birbhum district.
"But we want that the victim be given compensation as early as possible," said Sharma.