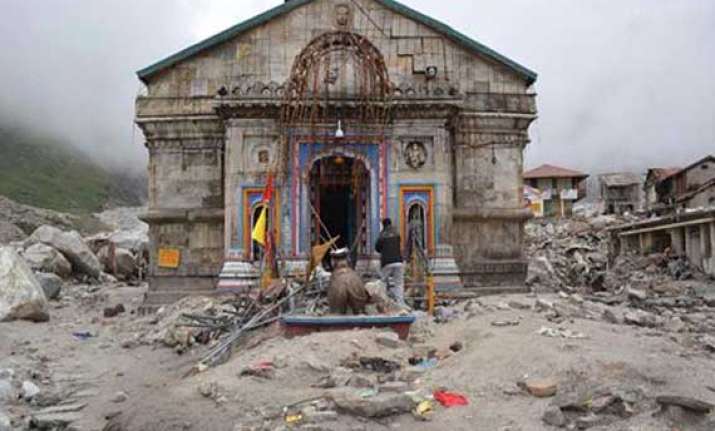 Dehradun: 1,000 devotees will be allowed to visit Kedarnath shrine daily when its portals are opened on May 4, Chief Minister Harish Rawat said and sought to allay safety concerns of pilgrims.
The number of visitors to the Himalayan shrine is being regulated to avoid any confusion in case of an emergency, he told reporters here.
The devotees will also be bio-metrically registered before being allowed to embark on the pilgrimage to keep a tab on them, he said yesterday.
Kedarnath and adjoining areas had suffered massive devastation when a natural calamity hit Uttarakhand last year.
The chief minister said all efforts were underway to ensure smooth pilgrimage and added, "There is no reason why they should be anxious about their safety."