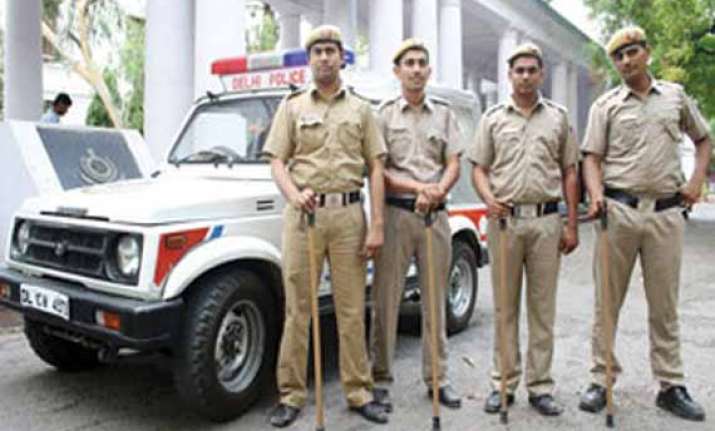 New Delhi: A drug trafficking racket, associated with terrorist outfit Hizbul Mujahideen, was busted here Monday and three traffickers were arrested with heroin valued at Rs.35 crore, police said.
One of the three arrested men is a Jammu and Kashmir Police constable, police said.
Constable Khurshid Alam and two men from Tamil Nadu - B. Ganesh and M. Senthil - were heldf here with 10 kg heroin.
Police said the kingpin of the syndicate is a Kuwait-based man known as Ali and money from the drugs racket was used to fund terror activities.
Hizbul members used to channelize the drug supply to India, said police officials.
"Khurshid revealed that Fayyaz, an area commander of Hizbul Mujahideen, presently based in Pakistan's Abottabad, has been sending consignments of drugs through his conduits active in Uri sector of Jammu and Kashmir," a police officer said.
According to police, Fayyaz was active in Kashmir's Ganderbal till 2006 and then reportedly went back to Pakistan and has been since facilitating infiltration of terrorists into India.
"It has also been revealed that a significant portion of the proceeds of this trade gets remitted to Fayyaz for furthering the activities of his terrorist organization," the police officer added.