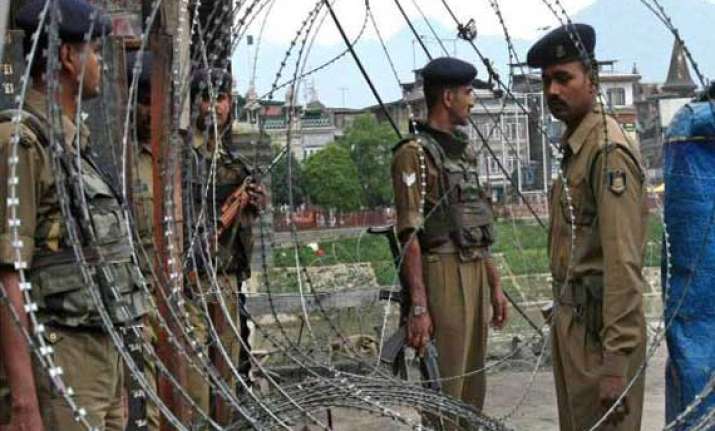 Srinagar: A divisional commander of guerrilla outfit Hizbul Mujahideen was arrested in Jammu and Kashmir's Anantnag district Sunday, a police official said.
"Mubarak Ahmad Wani alias Major Saqib was arrested in a joint operation by the state police, army and the Central Reserve Police Force (CRPF) at Hanji Dantar village near Anantnag town," Anantnag's Senior Superintendent of Police Sheikh Junaid told IANS.
"He was arrested today (Sunday) and an AK-56 rifle, a pistol, a hand grenade and some ammunition were seized from him," he said.
The SSP said Wani had crossed the border in 2002 for getting training in firearms and returned to the valley in 2007.
"He had been arrested in 2007 and 2011, but both times after his release, he re-joined the ranks of the Hizbul Mujahideen group.
"He was active in the districts of Anantnag, Pulwama, Shopian and Kulgam and was acting as the divisional commander of the Hizbul Mujahideen group in these areas," said Junaid, terming Wani's arrest a major setback to militant activities in the south Kashmir areas.