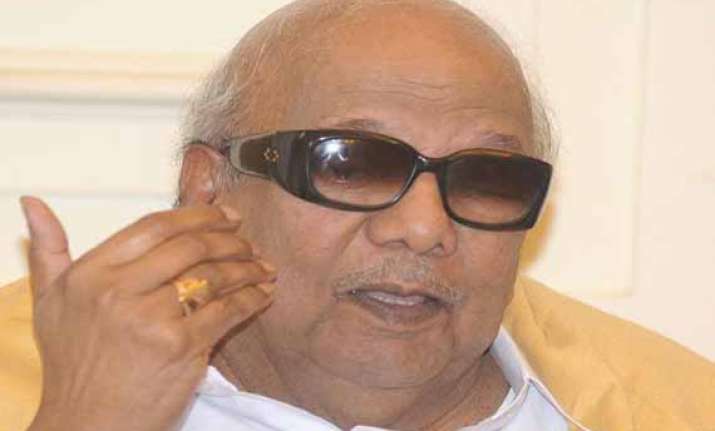 Chennai: DMK president M. Karunanidhi Wednesday reiterated his party's stand on the abolition of death penalty, on a day the Tamil Nadu government decided to release the convicts in the Rajiv Gandhi assassination case.
Asked about Rahul Gandhi's statement on the release of all seven convicts in the assassination case, Karunanidhi said: "World over 140 nations have abolished death penalty. We have been stressing that India should also follow that."
In his parliamentary constituency Amethi in Uttar Pradesh, on a one-day visit, Rahul Gandhi said he wondered how a common man can hope for justice, if the conspirators behind a prime minister's assassination are set free.
Gandhi said even a prime minister does not get justice in this country.
"The prime minister gave up his life... (but the) prime minister does not get justice," he said.