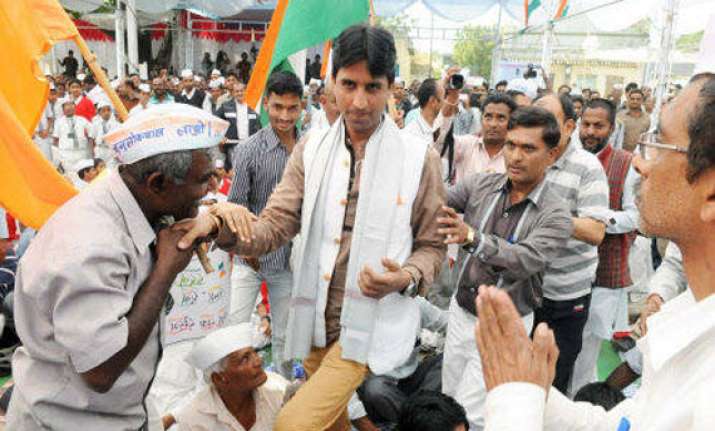 Jagdishpur (UP): Several assailants, alleged to be Congress supporters, today attacked Aam Aadmi party candidate from Amethi Kumar Vishwas, injuring him and his supporters while campaigning here.
The attack took place at around 6:30 pm, when Kumar Vishwas' cavalcade was stopped by the assailants.
When Kumar Vishwas and other AAP workers came out of their vehicles, they were brutally attacked with sticks.
Several female volunteers of AAP were also roughed up.
Kumar Vishwas alleged that the local policemen stood as mute spectators when Congress workers went on the rampage. They did not act despite pleas from AAP workers, he alleged.
The AAP candidate, who is challenging Rahul Gandhi in Amethi, said, the brutal attack is " a clear manifestation of frustration on part of Rahul Gandhi.
Such violence will neither help Rahul nor the Congress party".
This was the second such attack on AAP workers and Kumar Vishwas in Amethi, where the AAP leader is leading a consistent campaign against Rahul Gandhi.