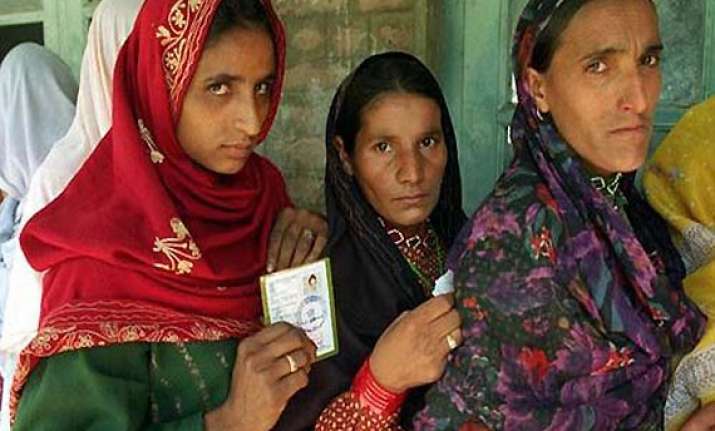 Bhubaneswar: Braving intense heat and defying extremist threats, about 67 percent of the electorate Thursday cast their ballot in simultaneous elections to the Lok Sabha and state assembly in Odisha, officials said.
Polling was held for 10 Lok Sabha and 70 assembly seats.
State chief electoral officer Mona Sharma said voting was still under way in some places due to problems in the electronic voting machines and the accurate voting percentage would be known only after compilation of all the data.
"Polls were mostly peaceful everywhere. We did not have any violence. Very good participation of young and elderly. Enthusiasm of people was very encouraging," Sharma told reporters here.
"We only had a few cases of EVMs being snatched from polling centres," she said.
Suspected Maoists set fire to a truck carrying EVMs in Mathili area of Malkangiri district Wednesday night. As a result, voting could not take place at four polling stations there, police said.