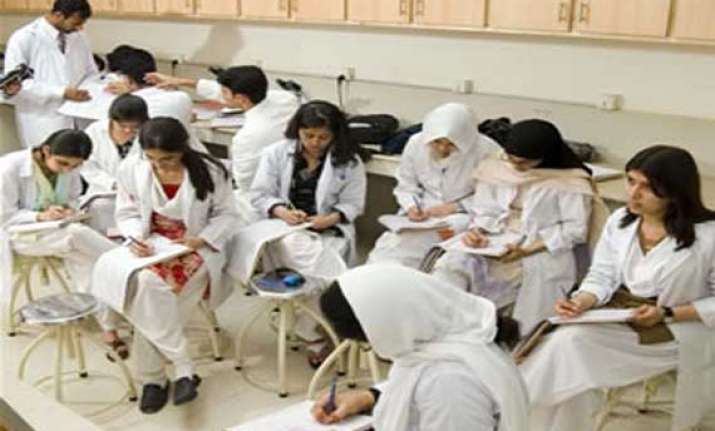 Kanpur: Nearly 300 teachers of a medical college here today submitted their resignation to Uttar Pradesh government, even as the agitation by doctors against arrest of 24 junior doctors entered the fourth day.
"300 doctors faculty have sent their resignation to Director, Medical Education K K Gupta and all teachers along with junior doctors are holding a peaceful agitation to protest against barbaric police action on 24 junior doctors and their subsequent arrest," said Aarti Lal Chandani, IMA Kanpur president and Head of Medicine Department of Ganesh Shankar Vidyarthi Medical College.
The agitating doctors have also written to the Prime Minister and the President apprising them about the "barbaric" action of the police and sought their intervention into the matter.
"All the doctors have resigned wilfully in protest against the police lathicharge on the junior doctors of the college and their arrest," Chandani said.
Kanpur police SP (West) Gaurav Singh said all 24 junior doctors, allegedly involved in stone pelting, were arrested yesterday.