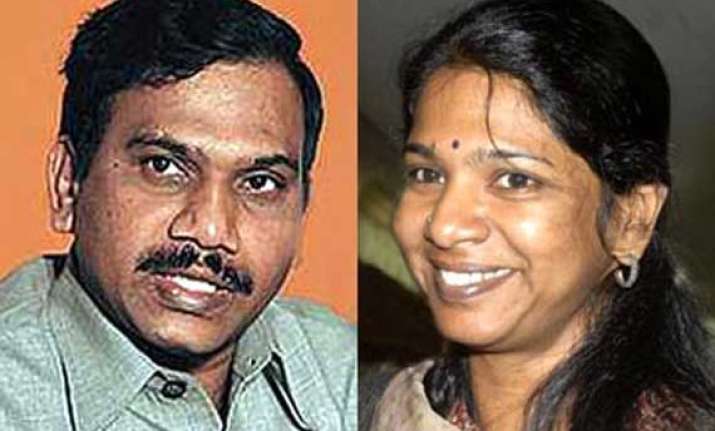 New Delhi: A charge sheet against former Telecom Minister A Raja and DMK leader Kanimozhi is expected to be filed soon in the 2G spectrum money laundering case being probed by the Enforcement Directorate (ED).  
The ED, according to sources, had asked for a legal vetting of the charge sheet by the Law Ministry and all procedures in this regard have been done.
The money laundering case pertains to the alleged illegal routing of Rs 200 crore to DMK family-run Kalaignar TV.
The legal opinion to file a charge sheet in this case, sources said, has relied on a 2010 Jharkhand High Court order which validates application of the Prevention of Money Laundering Act in cases prior to its amendment in 2009.  
The agency claimed to have found evidence with regard to the channelling of Rs 200 crore to Kalaignar TV through a circuitous route, and relying on the Jharkhand High Court order it has decided to slap the charge of "criminal proceeds" by the act of money laundering against the accused, including the duo, under the PMLA.