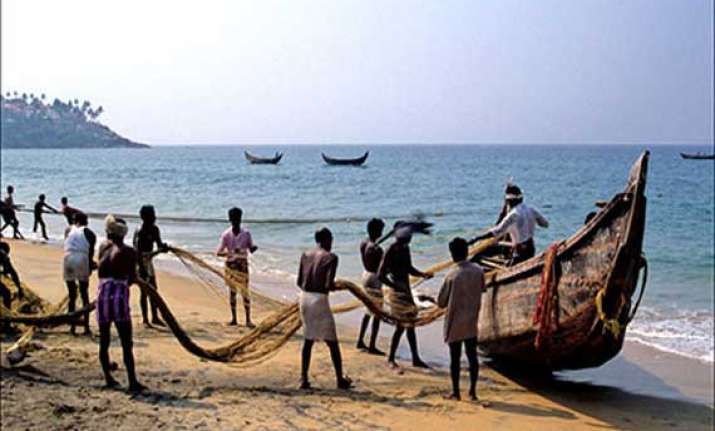 Rameswaram (TN): Ahead of the proposed talks between Sri Lanka and India to sort out the vexed fishermen's issue, a court in the island nation today ordered release of 116 fishermen, arrested over the last two months for allegedly crossing IMBL and fishing in the island nation's waters.
"The fishermen along with their 27 boats were ordered to be released by a court at Oorkavalthurai ahead of the talks to be held between officials and fishermen of both countries," Assistant Director of Fisheries Gopinath told PTI.
He said the documents to enable fishermen's association leaders visit Sri Lanka had not yet been received and they would get it either today or tomorrow.
Representatives of India and Sri Lankan officials and fishermen's associations had participated in a meeting in Chennai on Jan 27 here aimed at finding a solution to the dispute over fishing in Palk Straits, which had seen Tamil Nadu fishermen frequently coming under alleged attacks and detentions by Lankan Navy frequently.
Sri Lanka accuses Tamil Nadu fishermen of straying into their territorial waters, while the latter maintain they are only fishing in their traditional areas, especially around Katchatheevu, an islet ceded by India to Colombo in 1974.