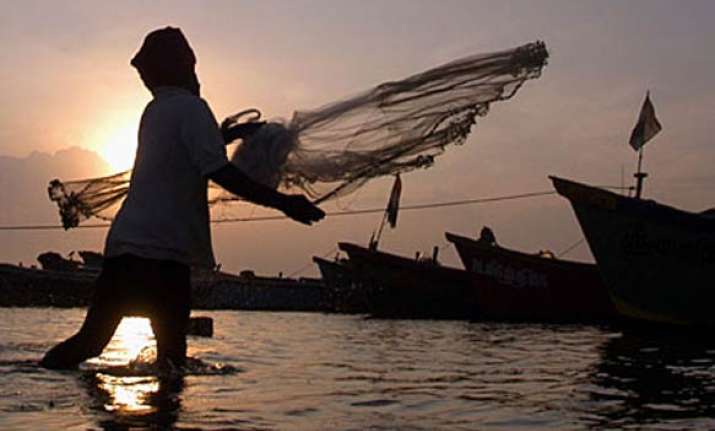 New Delhi/Colombo, Feb 18: Sri Lanka today released 136 Indian fishermen apprehended for allegedly poaching in its waters, following which External Affairs Minister S M Krishna thanked Colombo for the support.
A day after India conveyed its deep concern over the detention of Indian fishermen and sought their release, the fishermen along with their boats were released by Sri Lankan authorities following a court order.
"Today I got the message from (Sri Lankan External Affairs Minister G L) Peiris that all the 136 fishermen have been released and Sri Lankan government has very successfully intervened and instructed the Attorney General of Sri Lanka and his subordinates to facilitate the release," Krishna told reporters.
Krishna said though India was happy, at the same time he has a "very special appeal" to make to the fishermen of Tamil Nadu and other regions that they should confine themselves to the Indian waters instead of straying into Sri Lankan waters leading to such abrasions.
"I am glad that the episode has ended to our satisfaction. I would like to thank Sri Lankan government for their gesture," the Minister said.
According to a Sri Lankan defence official in Colombo, the fishermen will be escorted to Indian maritime border by the Sri Lankan Navy.
The move followed a high-level meeting between the Sri Lankan defence official and Indian diplomats in Colombo.
Out of the 136 Indian fishermen, 112 were caught last Tuesday by a group of local fishermen and handed over to the police there.
Reacting to the incident, Krishna had yesterday spoken to Peiris and conveyed India's "deep concern" over the detention of fishermen, asking the Sri Lankan government to take "necessary" steps to get them released.
Tweeting on the issue, Foreign Secretary Nirupama Rao said, "next step is to have early meeting of fishermen's associations of two sides." PTI