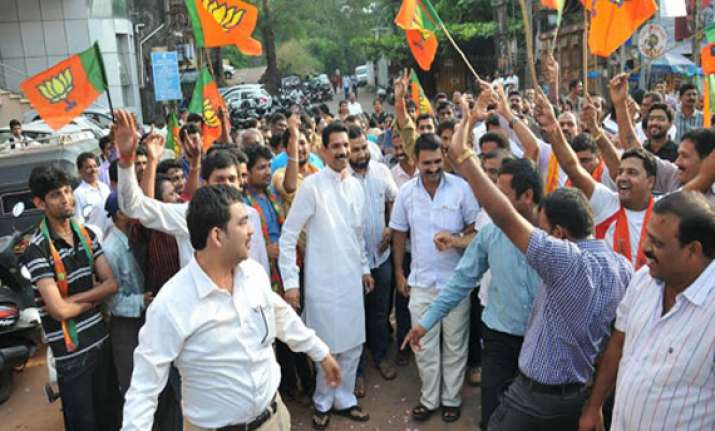 Lucknow: In a stunning comeback in Uttar Pradesh, BJP today bagged 33 seats and took an unassailable lead in 38 others, surpassing its highest tally of 58 seats in the state which had catapulted NDA to power in 1998.  Congress, which had 22 seats in 2009, managed to hold on only to the Nehru-Gandhi family pocketborough of Rae Bareli and Amethi while the Mayawati-led BSP faced a complete rout.  
Samajwadi Party won two seats and was leading in three others while Apna Dal has clinched one seat and was leading in another.Mulayam Singh Yadav's party won only those seats where members of his clan contested.
In Rae Bareli, Congress President Sonia Gandhi won by a margin of 3.52 lakh votes while Rahul Gandhi had a lead of one lakh votes in Amethi.
BJP's ally Apna Dal also won both the seats where it was contesting increasing the saffron party's tally to 73.  On the remaining seven seats, BJP remained runner-up thus indicating the overwhelming number of votes that the saffron party won from Uttar Pradesh.