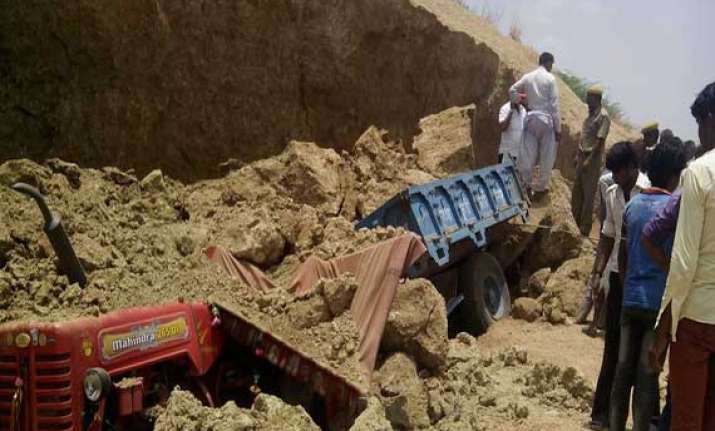 Sirohi (Rajasthan): In an unfortunate incident, four laborers lost their lives while filling the mud in a tractor in Bapuganj area of Sirohi district. The incident happened when mud heaps suddenly trembled over the laborers and they got dumped inside.
Soon after the incident, police collector of Sumerpur along with other officials reached the spot of accident. Afterwards policemen with the help of localities quickly started the work of displacing the mud from the scene of mishap.
Out of four dead, one was woman. The incident had left one person seriously injured who is being admitted to the local hospital of Shivhganj for treatment.
According to the reports, three out of four deceased belonged to the same family. Labor was  the ultimate way of earning livelihood for them.