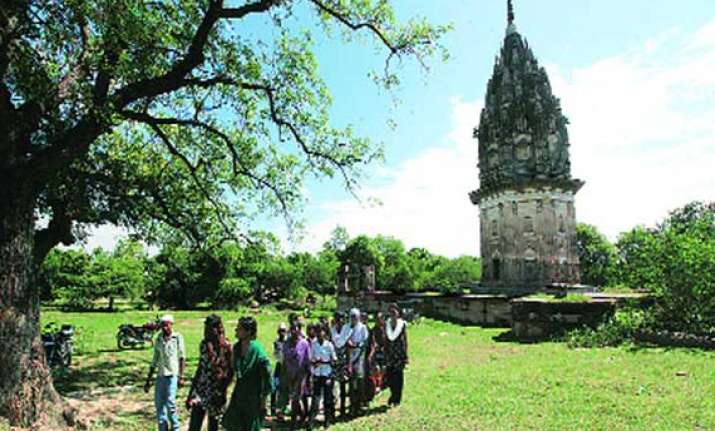 New Delhi: The mysterious sadhu Sobhan Sarkar, who has sparked a gold rush by claiming to have dreamed the location of a buried gold treasure in Unnao district of Uttar Pradesh, is the same who had predicted in 2012 that Akhilesh Yadav will form government in the state.
Sadhu Shobhan Sarkar is a man aged above sixty years, and proclaims himself to be a devotee of  Lord Hanuman.  
His hermitage stands at Shobhan village which is about 25 km to the west from Kanpur in UP.  There are temples of  Lord Ram and Hanuman.
His followers and devotees call him 'Swamiji' 'Sarkar' and 'Bhagwan'. In recent time he came to the limelight when he disclosed that he had a dream about a thousand ton gold buried in the fort of  Raja Rao Baksh Singh a revolutionary of 1857 freedom struggle, who was hanged by the British.