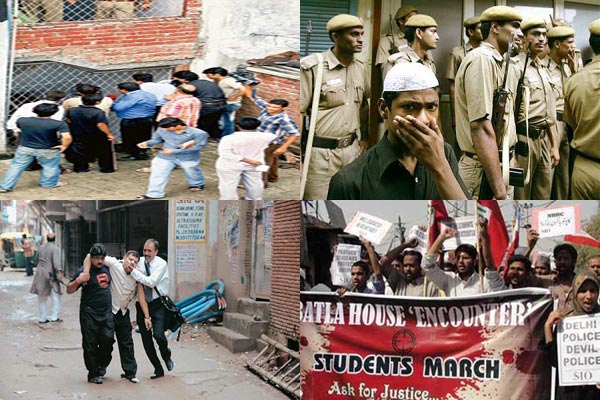 New Delhi: On September 19, 2008, a group of Delhi police commandos raided L-18 Batla House in Jamia Nagar, south-east Delhi, and in the ensuing encounter two suspected militants Atif Amin and Mohammed Sajid were killed, while two others Mohammed Saif and Zeeshan were arrested.
The fifth accused Ariz Khan managed to escape, according to Delhi police. Local residents say, those killed were innocent residents from Azamgarh, UP.
Delhi Police Inspector Mohan Chand Sharma was martyred in action, and he was given a state funeral by Delhi Police.
For the past five years, there has been several theories about whether the Batla House encounter was genuine or staged.
Here are some facts relating to the encounter: