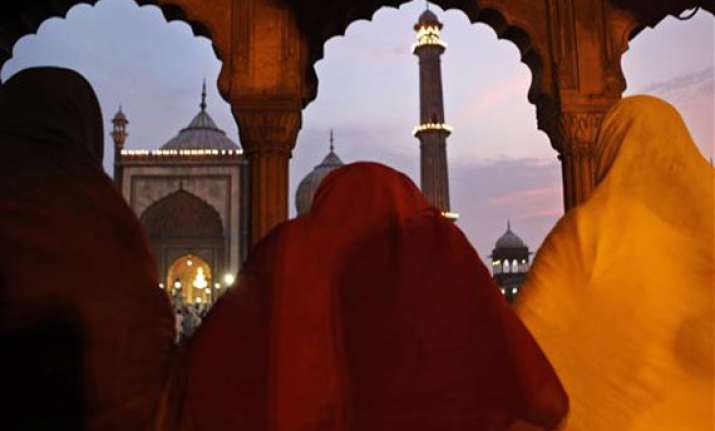 New Delhi: Eid is an Arabic word meaning "festivity", while Fitr means "to break the fast" (and can also mean "nature", from the word "fitrah") and so symbolizes the breaking of the fasting period.
Legend says that Prophet Mohammad had laid down Eid ul Fitr and Eid-ul-Adha as days of rejoicing and feasting for the Muslims, in obeisance to almighty Allah.
Since then, Muslims fast for the complete month of Ramadan and offer spiritual devotions to the almighty Allah, believing that the fasting will bring them close to Allah and also get them forgiveness for their past sins.
Its another significance lies in donation known as Zakat-e-Fitr, The Zakat-e-Fitr or sadaqah al-fitr (charity of fast-breaking)  is paid on the very day of Eid Fitr. It consists of 3 kilograms of one's daily food or its equivalent in cash.
The celebration of the festival of Eid Fitr is itself a model of an egalitarian Islamic society.  
Watch the celebration in the pics :