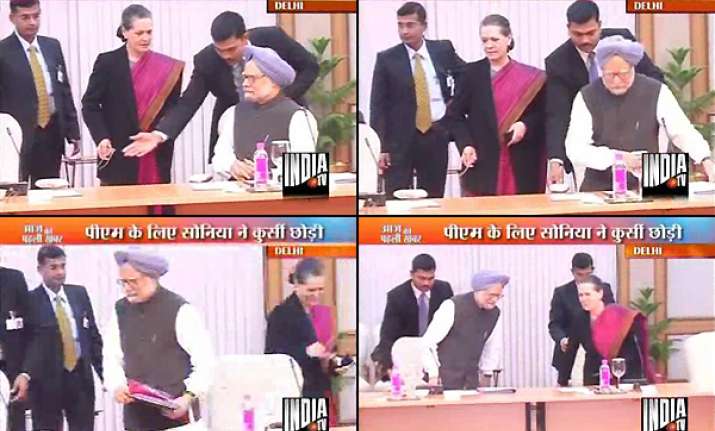 New Delhi, Dec 14: It was not a case of musical chairs, but the Prime Minister Dr Manmohan Singh and UPA chairperson Sonia Gandhi had to exchange their seats on Tuesday evening at 7, Race Course Road, the Prime Minister's residence.

The Prime Minister came and sat on the chair meant for Sonia Gandhi, while the latter came and sat in the chair meant for Dr Singh.

When Special Protection Group officials noticed this, they first requested Sonia Gandhi to vacate the PM's seat, and another official told the PM in his ear that he should shift to Sonia Gandhi's seat.

As the two leaders exchanged their seats with a smile, other leaders of the UPA present watched the scene with an amused expression.