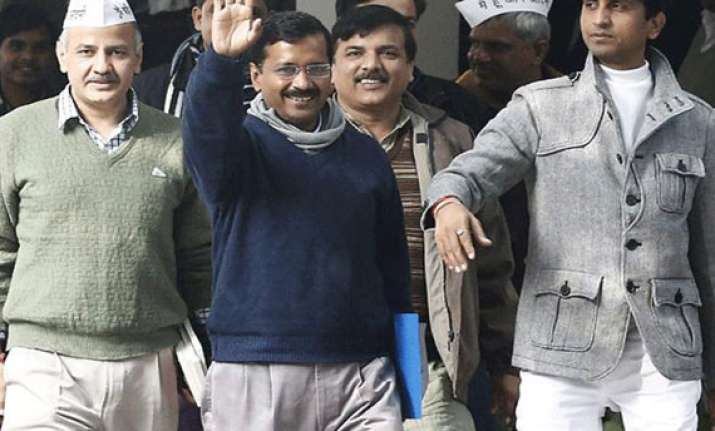 New Delhi: The Aam Aadmi Party government today insisted that the Delhi Assembly session to discuss the Jan Lokpal Bill be held in an open stadium, and Delhi Police must provide security arrangements for the same.
The cabinet, which met today, took up the issue of holding a special session of the assembly in an open stadium following Lt. Governor's reply to the Chief Minister's letter.
In his response, the  LG had asked the CM to reconsider the February 3 decision of the cabinet to hold the session in an open stadium. 
The LG had referred to the reservations expressed by the Delhi Police in providing security for such a session.
The cabinet reconsidered the matter and decided to reiterate its earlier decision to the LG, since it is of the unanimous opinion that such a crucial anti-corruption legislation needs to be taken to the people directly and democracy must not be confined within four walls, a press release issued by the Delhi government said.
"Elected representatives should debate in front of the public who elects them and this is a first step in that direction.
"The cabinet requested the LG to apprise Delhi Police of its view that this force has been providing protection for much larger sports, commercial and entertainment events.
"Therefore the cabinet sees no reason why the Delhi Police should be reluctant to manage a single-day session which will last only for a few hours."