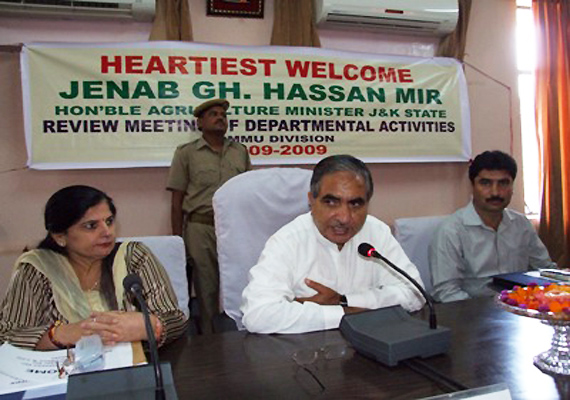 Srinagar, Feb 23: Jammu and Kashmir Agriculture Minister Ghulam Hassan Mir today made an objectionable gesture towards journalists after he was asked to respond to allegations of fleecing of tourists at the resorts falling in his assembly constituency.

"What you have got to do with this (fleecing of tourists)? Let me see how your story affects me!," Mir said as he waved his middle finger at the scribes.

The journalists had asked the minister, who represents Gulmarg assembly constituency, to respond to allegations that tourists were being charged exorbitant prices for petty services at Tangmarg and Gulmarg resorts.

A group of tourists, returning from Gulmarg approched the reporters, who were covering a function where the minister was scheduled to arrive, with their complaints. They alleged that they were charged Rs 500 as daily rent for a jacket, Rs 200 for snow-shoes and Rs 100 for sun-glasses.

A state government official, on condition of anonymity, said the police was willing to act against the "erring" shopkeepers but were prevented by the minister.