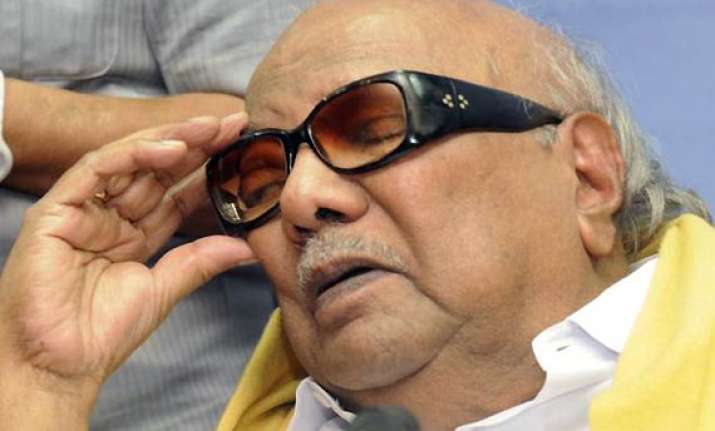 Chennai, Nov 22: DMK chief and former Tamil Nadu Chief Minister M Karunanidhi was briefly hospitalised on Monday night for urinary tract infection.

The 88-year-old leader was admitted to a private hospital here tonight and was later discharged after some "clinical tests" were conducted, hospital sources said.

The sources said the former chief minister came for a check-up relating to urinary tract infection.

Karunanidhi was taken to the hospital for a "routine check-up", DMK sources had said earlier but did not elaborate.