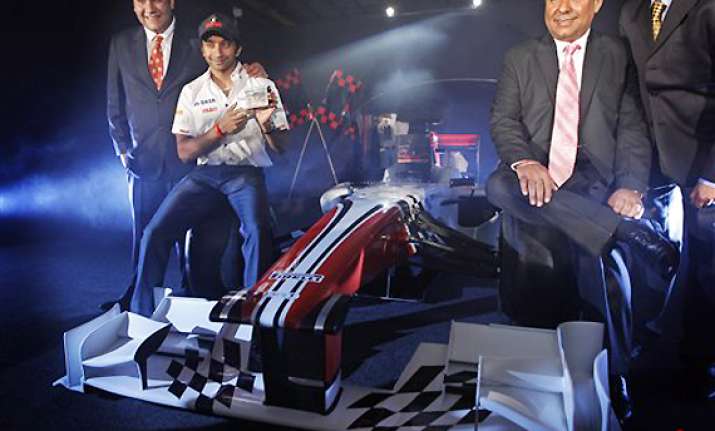 Greater Noida, Oct 29: Narain Karthikeyan was today handed a five-place grid penalty for impeding Michael Schumacher's car during the qualifying race, which means that the Indian will have to start his home Formula One Grand Prix from the last position on the grid tomorrow.

Karthikeyan had qualified in the 22nd position but will now move to the rear of the 24-car field.

The incident happened in Q1 when Schumacher was probably having his best lap but at turn 10, Karthikeyan was found guilty of blocking the German's way at turn 10.

The act was a breach of Article 31.7 of the 2011 FIA F1 Sporting Regulations.

Karthikeyan's teammate Daniel Ricciardo also got a five-place penalty because of gearbox issues but since he was ahead of the Indian by one place in the qualifying race, he will start from 23rd position.

Apart from the two Hispania drivers, Renault's Vitali Petrov will also move five places behind his original qualifying position of 11th since he carried a penalty from the last race in Korea, where he had collided with Schumacher.

McLaren's Lewis Hamilton and Sauber's Sergio Perez were yesterday handed three-place grid penalties for ignoring double waved yellow flags.

Perez will go to 20th from qualifying position of 17th and Hamilton to fifth from original second place.

Petrov will start from 16th after ending 11th in Q2.

So, in all, five drivers have been imposed penalty for different breaches in the inaugural Indian Grand Prix.