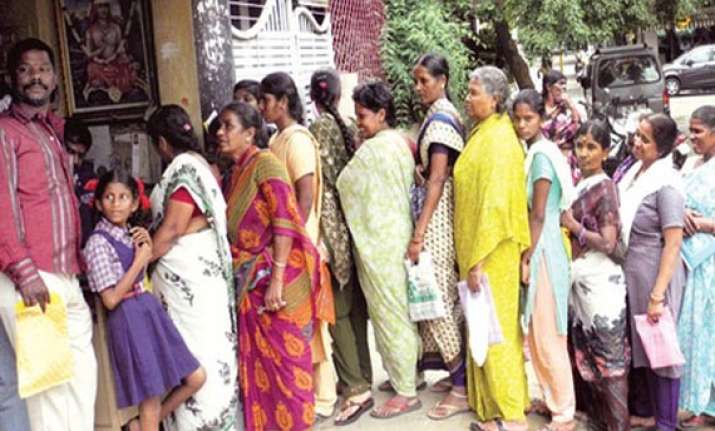 Bangalore: The Karnataka government yesterday decided to distribute jowar and ragi under the Annabhagya scheme, which is at present limited to distribution of rice at Re 1 per kg for Below Poverty Line (BPL) families.
The state cabinet decided to launch the the addition of jowar and ragi under the Annabhagya scheme from October 2, Law and Parliamentary Affairs Minister T B Jayachandra told reporters here.
Ever since the Congress government announced its flagship programme, there has been vociferous demand to distribute food grains to people based on regional food habits.  
While people in the old Mysore region are demanding ragi, those in north Karnataka wanted jowar, he said.  
Under the proposed scheme, the BPL families getting 30 kg rice at Re 1 per kg, will have an option of buying 17 kg rice, five-kg wheat and eight-kg jowar at Re one per kilo, Jayachandra said.
The BPL families getting 20-kg rice would have the option of buying 11-kg rice, 3-kg wheat and six-kg jowar at Re one under the scheme.
While the scheme will be launched on October 2, the process for procuring jowar and ragi for distribution will begin immediately, the minister said.
"While rice and wheat are supplied partly by the Union government, the state government will have to buy jowar and ragi locally. This will encourage farmers to grow jowar and ragi," he said.
Local procurement, Jayachandra said, will bring in transparency. "The decentralisation will stabilise foodgrain prices," he said.