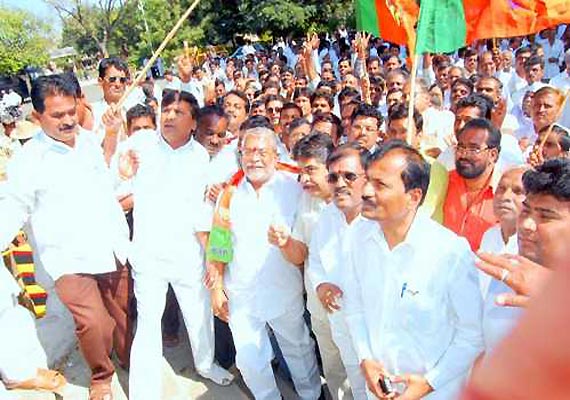 New Delhi, Jul 26: The Election Commission has decided to hold by-elections to fill up two vacancies in the Karnataka Legislative Council from Dharwad and Chitradurga Local Authorities' Constituencies on August 22. 
While the vacancy for Dharwad LAC was created following resignation of sitting member Shivaraj Sajjanar on April 4, the vacancy for Chitradurga LAC was created on May 10 after G H Thippareddy was elected as an MLA in the assembly elections.  
Their tenures were upto January 5, 2016.  
As per the schedule for bypolls announced by the Election Commission today, the poll notification will be issued on July 29 and the last date of making nominations is August 5.  
After scrutiny of nominations the next day, the last date for withdrawal of candidature is August 8 and polling would be held on August 22 from 8 AM to 4 PM. The counting will take place on August 26.
The provisions of the Model Code of Conduct for Council elections will come into force with immediate effect in the districts in which the above constituencies are located, the EC said.